Department of Gynaecology & Obstetrics
The Department of Gynaecology & Obstetrics at Vimhans Nayati is South Delhi's best centre that provides multidisciplinary care for women's gynaecological & reproductive health conditions. Our full range of medical care for women of all ages is provided by well qualified physicians specializing in gynaecology & obstetrics.
Critical care in obstetrics is an area of special focus which is backed by 24x7 consultant-led different departments including obstetrics & gynaecology, anaesthesia, neonatologist, paediatrics, critical care and radiology.
All laparoscopy/ open/ vaginal gynaecological and oncological surgeries are performed routinely by surgeons at Vimhans Nayati. The department offers world class facilities like labour suites equipped with state-of-art monitoring including continuous CTG, ultrasound and doppler and multi-parameter patient monitoring systems and neonatal Intensive Care Units.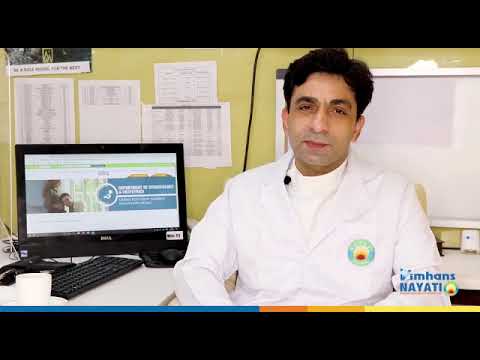 Health Conditions We Treat
High Risk Pregnancies
Infertility
Endometriosis
Menstrual Disorders
Ovarian Cysts
Fertility Treatment
Bleeding Problem
Utrine Firboid
OPD Services
Infertility clinic, Counselling, Semen testing, Andrology clinic, Follicular monitoring, Ovulation induction & IUI, Cancer screening- Cervical, Endometrial, Ovarian, Breast cancers, Contraception and Management of Birth Control, Adolescent Gynaecology, Urogynaecology, Prenatal counseling and Menopausal clinic
OPD Procedures
 PAP test and HPV DNA Testing
 Colposcopy and LLETZ 

 Endometrial, Cervical biopsy 

 Hysteroscopy 

 Cervical Polypectomy 

 Copper T and Mirena insertion 

 Hysterosalpingography

Day-care Surgeries
 Diagnostic Laparoscopy
 Diagnostic and Operative Hysteroscopy with chromopertubation 

 Medical termination of pregnancy 

 Family planning surgery (Tubectomy) 

 Hysterectomy

Gynae Surgeries
o Myomectomy
o Ovarian cystectomy
o Hysterectomy
o Septum removal
o Myomectomy
o Polypectomy
 All other open/endoscopic/ vaginal gynaecological surgeries
Antenatal and Postnatal care
 Daily Antenatal clinic
 Antenatal classes comprising of couple education, Dietary advice, Yoga and Physiotherapy 

 Antenatal and Postnatal support groups 

 Continuous Foetal Monitoring (CTG) 

 Labour Analgesia and painless normal delivery

Neonatal Care
 Exchange transfusion
 Invasive and non-invasive ventilation 

 Lumbar puncture 

 Umbilical arterial and venous line 

 Arterial line and arterial blood gas analysis 

 Phototherapy 

 Diagnosis, surgery, and rehabilitation for the most simple to complex medical emergencies.

Our Department's Strengths
FAQ's
1. Will the birth control pill increase my weight?
2. Is taking the I-pill as regular contraception ok?
No, I-pill is an emergency contraceptive, there are many other good regular contraceptives available

3. Do I need to see a doctor before taking MTP pill?
Yes, it's essential to rule out ectopic pregnancy and confirm the period of gestation before taking MTP pill

4. Is Copper T safe?
Yes, it's completely safe and very good method of contraception

5. Do I need to come to hospital frequently during my pregnancy for checkup?
Yes, regular antenatal checkups are essential in ensuring safe motherhood by early diagnosing and treating pregnancy related complications
6. Is repeated ultrasound safe for my baby?
Ultrasound is not radiation and completely safe in pregnancy
7. Should I be worried if I have a family member with cancer?
Yes, some cancers are familial and you should consult your doctor
8. Should I be tested for HPV?
If you are sexually active, you are at risk of exposure to human papillomavirus (HPV, or genital warts). Please discuss HPV testing with your doctor during your visit. When your Pap smear is performed the cells can be tested for HPV.
9. Should I get the HPV vaccine?
The HPV vaccine is recommended for adolescent girls who are not sexually active. Females who are sexually active may also benefit from the vaccine. The HPV vaccine is not recommended for pregnant women