ENT, HEAD AND NECK SURGERY
Nayati's ENT specialists or otolaryngologists offer multidisciplinary care in the diagnosis, surgical and non-surgical treatment and management of all ear, nose, throat, head and neck disorders. The team is supported by state-of-the-art technology and equipment to successfully perform advanced surgical procedures. The Department also diagnoses and treats obstructive sleep apnoea and oral cancer.
Health Conditions We Treat
Allergies
Hay Fever
Nasal Polyps
Sleep Apnoea
Sinus Infections
CSF rhinorrhea
Tonsillitis
Adenoiditis, enlarged adenoids
Ear Infections
Ear drum perforations
Preauricular sinus
Mastoid infection
Cholesteatoma
Deafness
Speech problems
Labyrinthitis
Vertigo
CSF otorrhea
Cancer of the Vocal Cords
Laryngitis
Voice disorder
Stridor
Parotid and Thyroid Tumours
Head and Neck Cancer
Ear
Myringoplasty
Tympanoplasty
Middle ear reconstruction
Mastoidectomy
Stapedotomy/ Stapedectomy
Facial nerve decompression
Tumours of middle ear / mastoid system
Cochlear implant surgery
Nose
Functional endoscopic sinus surgery
Endoscopic Dacryocystorhinostomy (DCR)
Endoscopic repair of CSF (Cerebral Spinal Fluid) rhinorrhoea
Septoplasty
Rhinoplasty
Surgery for tumours of the nose and PNS
Endoscopic skull base surgery
Throat
Endoscopic Adenoidectomy and Tonsillectomy with coblation
Surgery for treatment of snoring (OSAS) such as Uvulo Palato Pharyngoplasty (UPPP), Laser Assisted Uvulo Palatoplasty (LAUP) and Coblation Assisted Uvulo Palatoplasty (CAUP)
Surgery for vocal cord paralysis
Tumors of throat and larynx
Tumors of the structures of the neck
Surgery for salivary glands
Primary resection anastomosis for tracheal stenosis
excision of subglottic stenosis with stenting
excision of vascular tumours in the head and neck areas
Phonosurgery
Microlaryngeal surgeries
Upper aero-digestive endoscopy for adults and children
OPD
Nasal endoscopy
Pan endoscopy
Flexible fibre optic nasopharyngolaryngoscopy
DISE Drug induced sleep endoscopy
Polysomnography
Microscopy/ Endoscopy of the ear
Intratympanic injections
Myringotomy and Grommet insertion
Ear piercing
Epley's Manoeuvre
Speech therapy
Swallowing therapy
Audiological rehabilitation therapy
Audiometry
BERA
Our Department's Strengths
Patient Voices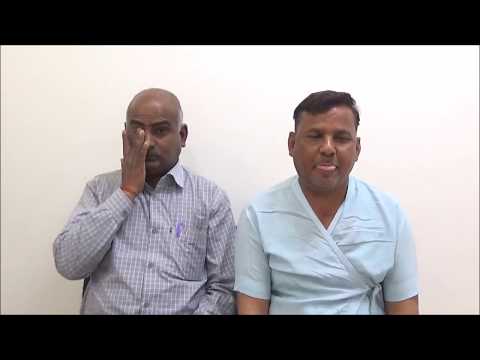 Grateful I don't have a lymph in my throat anymore
Mr. Gopal Singh was suffering from a lymph in his throat. Dr Manish and his team from Nayati Medicity performed...
FAQ's
1. What information should I have with me for my first ENT appointment?
Apart from the basic information one should carry all the papers related to the disease. As the doctors schedule is divided according to their surgery schedule one should know with whom he wants to take an appointment.
2. Are ENT consultants available 24 hours?
OPD services are available from 9:30 to 17:30. Emergency services are available 24 hours
3. Does Nayati have financial assistance plans if I require a cochlear implant but cannot afford it?
We try to help you in all possible manners.
4. How many rounds of speech therapy does my child need to speak normally?
This depends on problem your child has and how smart he is in grasping things. Our Child speech therapist is trained for the same and he assess the child and make a plan before starting the therapy session.
5. Can I stay in the hospital if my child is admitted for an ENT procedure?
 Yes, we allow one parent to stay with the child.